"4 Out of Every 5 Investors Are Losing Money Every Year in Their Managed Accounts... Even as the DOW breaks 20,000!"

Let Me Show You a Proven, Yet Simple System that is Easy to Use & Produces Better Results Than Most Managed Accounts, Even Starting With a Modest $9,000 Investment...
The DOW Jones has just broken 20,000! In the 135 year history of the NY stock exchange, this is the peak.  ...And yet as of today in 2017, 4 out of 5 individual investors are losing money every year in their managed accounts with institutional and so-called "professional" advisors.  I've just released a new webinar that conclusively proves this fact and shows you a better way of making money for your future...

The webinar gives you all the facts you need to prove that the so-called "professionals" are lagging behind even when the DOW is hitting all-time highs.  The webinar will tell you about a simple trading system that you can use do do better than most institutional investor out there today... It shows:
Proven examples of a 95% win rate in 624 trades
The little known Benjamin Franklin technique to generate $40 million for the cities of Boston and Philadelphia - and how you can use for your own gain
And so much more…



"I got so sick of my financial advisor telling me to "BUY AND HOLD" as my investment evaporated, and I saw my account balances go down, for several years in a row. I'm following along with the ETF Tipping Point trades now, and haven't looked back, my account is growing steadily, only had 1 losing month out of the past 13!"

NOTE: Your Results May Vary


Eric Jorgensen,

Small Business Owner



"If you don't want to take risk of "buy and hold" and want to take a more active stance in your trading, I highly recommend the ETF Tipping Point. It takes me less than 10 minutes a week to stay on top of the trades, and it's almost addictive watching the account balances ebb and flow. Of course there are losing trades, but month by month, I'm growing my accounts (NOTE: I trade this in a margin accounts, as well in a couple of ROTH IRAs.)"

NOTE: Your Results May Vary


Darcy Arotta,

Registered Nurse



"I love this trading style! I'm taking all trades as they come up, and some far it's averaging about 3-4 trades a month. I've tried just about everything under the sun, and I feel supremely confident in using the ETF Tipping Point system for the looooong run! Kirt has an amazing team, great support, and I feel highly confident based on my results. I'm up around $5,000 on a $45,000 account in just a couple of months..."

NOTE: Your Results May Vary


Gary DeMarcus,

VP of Sales / Executive MBA Student
Presenter: Kirt Christensen
Join the "ETF Tipping Point" inventor on this special webinar training where he'll reveal the how to make huge gains, trading 15 minutes a week, using a 100% mechanical, emotion-free, trading system...
Put my money where my mouth is?
Even before the webinar starts, you'll get the full system results, trade by trade, on over 624 ETF TRADES, going all the way back to 2006. This system continues to perform in bull, bear and every-sort-of-market in-between!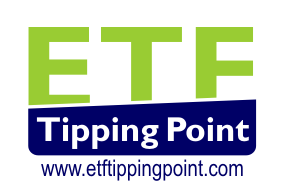 Home  |  About Us  |  Blog  |  Contact  |  Privacy Policy  |  Terms  |  US Government Required Disclosure
Disclaimer:
ETFTippingPoint.com is not an investment advisory service, nor a registered investment advisor or broker-dealer and does not purport to tell or suggest which securities or currencies customers should buy or sell for themselves.
The analysts and employees or affiliates of Company may hold positions in the stocks, currencies or industries discussed here. You understand and acknowledge that there is a very high degree of risk involved in trading securities and/or currencies. The Company, the authors, the publisher, and all affiliates of Company assume no responsibility or liability for your trading and investment results. Factual statements on the Company's website, or in its publications, are made as of the date stated and are subject to change without notice. It should not be assumed that the methods, techniques, or indicators presented in these products will be profitable or that they will not result in losses.
Past results of any individual trader or trading system published by Company are not indicative of future returns by that trader or system, and are not indicative of future returns which can be realized by you. In addition, the indicators, strategies, columns, articles and all other features of Company's products (collectively, the "Information") are provided for informational and educational purposes only and should not be construed as investment advice. Examples presented on Company's website are for educational purposes only. Such set-ups are not solicitations of any order to buy or sell. Accordingly, you should not rely solely on the Information in making any investment. Rather, you should use the Information only as a starting point for doing additional independent research in order to allow you to form your own opinion regarding investments.
You should always check with your licensed financial advisor and tax advisor to determine the suitability of any investment.
HYPOTHETICAL OR SIMULATED PERFORMANCE RESULTS HAVE CERTAIN INHERENT LIMITATIONS. UNLIKE AN ACTUAL PERFORMANCE RECORD, SIMULATED RESULTS DO NOT REPRESENT ACTUAL TRADING AND MAY NOT BE IMPACTED BY BROKERAGE AND OTHER SLIPPAGE FEES. ALSO, SINCE THE TRADES HAVE NOT ACTUALLY BEEN EXECUTED, THE RESULTS MAY HAVE UNDER- OR OVER-COMPENSATED FOR THE IMPACT, IF ANY, OF CERTAIN MARKET FACTORS, SUCH AS LACK OF LIQUIDITY. SIMULATED TRADING PROGRAMS IN GENERAL ARE ALSO SUBJECT TO THE FACT THAT THEY ARE DESIGNED WITH THE BENEFIT OF HINDSIGHT. NO REPRESENTATION IS BEING MADE THAT ANY ACCOUNT WILL OR IS LIKELY TO ACHIEVE PROFITS OR LOSSES SIMILAR TO THOSE SHOWN.
© 2016 etftippingpoint.com. All rights reserved..