"Discover a Ridiculously Simple Trading System That Has Consistently Bagged Big-Time Returns, Clobbered the S&P 500,  Netted a 91%+ Win Rate in 1,487+ Trades, Across 9 Major Sectors, All Without Being Chained to a Computer and in 15 Minutes a Month!"
100% No Cost - Limited Showings Per Week
Here's what we'll cover during this completely unique, 60-minute presentation:
How to crush the annual returns of the S&P 500 (or any other benchmark!) without the traps of day-trading, futures or forex
Why you are only 3 trades and 15 minutes a month away from "Financial Cloud Nine"...
Why "BUY HOLD and PRAY" is costing you dearly -- each and every time there is a market downturn -- and how to not only avoid it, but profit from it...
How we combined a genius idea from a kooky trader in 1963, with plain ol' "computing horsepower" to tally over 16.5MM daily trades to feed our formula!
How a simple 3-word phrase, "V***** P***** P*****", led me to spend over $174,500 in development costs to date.
Why frequent compounding, 2X ETFs and even Options on the 1X ETFs and 2X ETFs super-charge this whole trading system
At the end, I'll disclose exactly why I'm willing to put "all my cards on the table", and why YOU should trade alongside me...
100% No Cost - Limited Showings Per Week
If you are curious (and I'm sure you are!) I've put full "Equity Curves" of all 9 Sectors we trade below, and have even marked in grey where we launched our "Mini Hedge Fund" with $90,000 cash, complete with full brokerage statements... To make it even better, as soon as you register for the webinar, I'll also send you a link to all 1,487+ past historical trades, with every entry and every exit!
Presenter: Kirt Christensen
Join the "ETF Tipping Point" inventor on this online webinar training where he'll reveal the whole system, show brokerage statement proof of recent trades, while using a 100% mechanical, emotion-free, trading system...
Put my money where my mouth is?
Even before the webinar starts, you'll get the full system results, trade by trade, on over 1,487+ ETF TRADES, going all the way back to 2006. We trade and profit from the Dow, the S&P500, the NASDAQ Tech Index, Banking & Finance Index, Oil, Gold, Semi-conductors, Real Estate and Materials! This system continues to perform in bull, bear and every-sort-of-market in-between!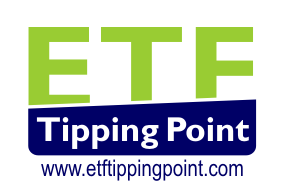 Home  |  About Us  |  Blog  |  Contact  |  Privacy Policy  |  Terms  |  US Government Required Disclosure
Disclaimer:
ETFTippingPoint.com is not an investment advisory service, nor a registered investment advisor or broker-dealer and does not purport to tell or suggest which securities or currencies customers should buy or sell for themselves.
The analysts and employees or affiliates of Company may hold positions in the stocks, currencies or industries discussed here. You understand and acknowledge that there is a very high degree of risk involved in trading securities and/or currencies. The Company, the authors, the publisher, and all affiliates of Company assume no responsibility or liability for your trading and investment results. Factual statements on the Company's website, or in its publications, are made as of the date stated and are subject to change without notice. It should not be assumed that the methods, techniques, or indicators presented in these products will be profitable or that they will not result in losses.
Past results of any individual trader or trading system published by Company are not indicative of future returns by that trader or system, and are not indicative of future returns which can be realized by you. In addition, the indicators, strategies, columns, articles and all other features of Company's products (collectively, the "Information") are provided for informational and educational purposes only and should not be construed as investment advice. Examples presented on Company's website are for educational purposes only. Such set-ups are not solicitations of any order to buy or sell. Accordingly, you should not rely solely on the Information in making any investment. Rather, you should use the Information only as a starting point for doing additional independent research in order to allow you to form your own opinion regarding investments.
You should always check with your licensed financial advisor and tax advisor to determine the suitability of any investment.
HYPOTHETICAL OR SIMULATED PERFORMANCE RESULTS HAVE CERTAIN INHERENT LIMITATIONS. UNLIKE AN ACTUAL PERFORMANCE RECORD, SIMULATED RESULTS DO NOT REPRESENT ACTUAL TRADING AND MAY NOT BE IMPACTED BY BROKERAGE AND OTHER SLIPPAGE FEES. ALSO, SINCE THE TRADES HAVE NOT ACTUALLY BEEN EXECUTED, THE RESULTS MAY HAVE UNDER- OR OVER-COMPENSATED FOR THE IMPACT, IF ANY, OF CERTAIN MARKET FACTORS, SUCH AS LACK OF LIQUIDITY. SIMULATED TRADING PROGRAMS IN GENERAL ARE ALSO SUBJECT TO THE FACT THAT THEY ARE DESIGNED WITH THE BENEFIT OF HINDSIGHT. NO REPRESENTATION IS BEING MADE THAT ANY ACCOUNT WILL OR IS LIKELY TO ACHIEVE PROFITS OR LOSSES SIMILAR TO THOSE SHOWN.
© 2016 etftippingpoint.com. All rights reserved..